balenciaga behind the scenes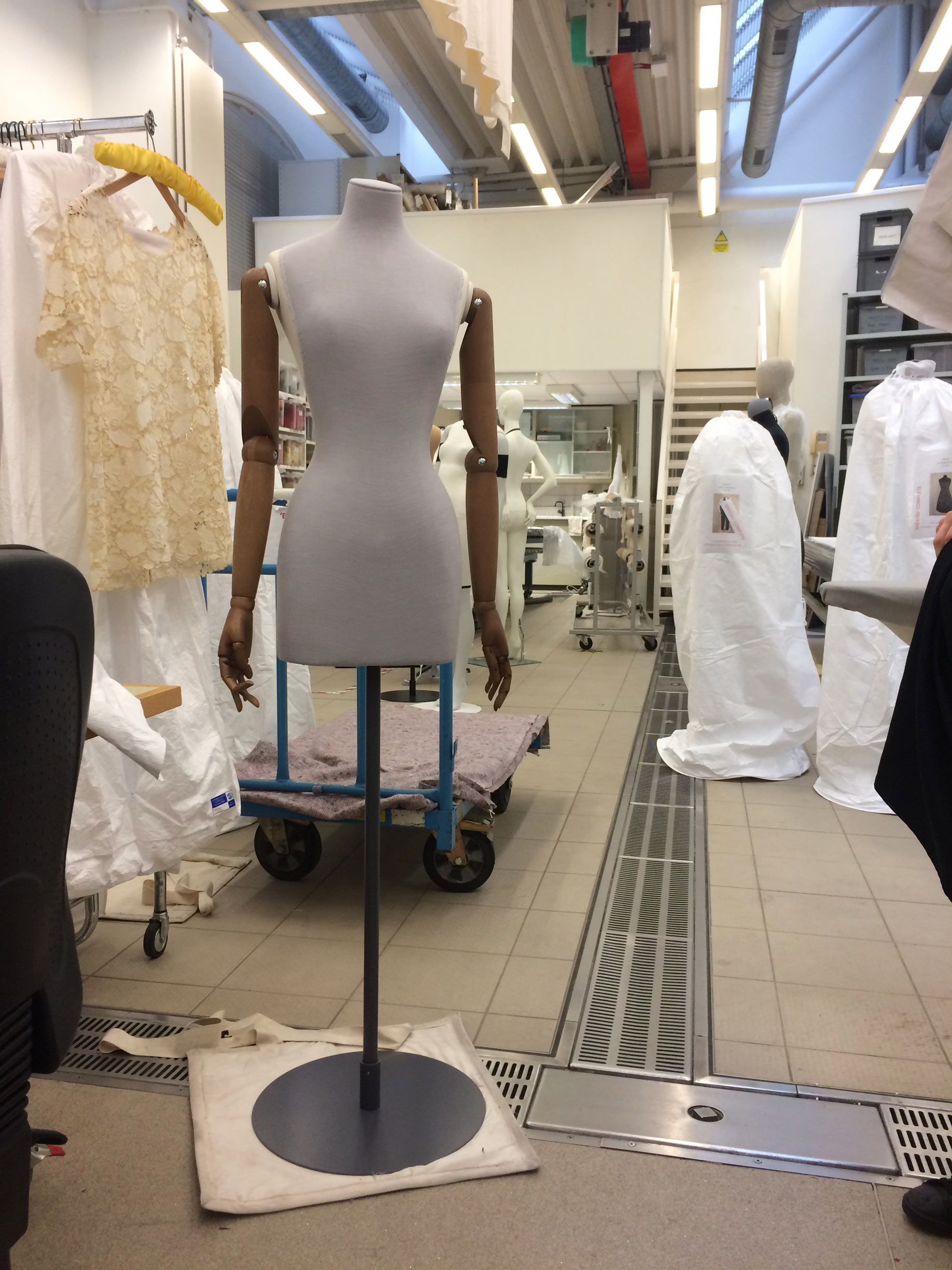 I had the privilege to work with conservation staff at London's Victoria & Albert Museum to prepare a Chicago History Museum gown for the 2017-18 exhibition Balenciaga: Shaping Fashion. Known as "the master" of haute couture, Cristóbal Balenciaga (1895-1972) was one of the 20th century's most innovative and influential fashion designers. His exquisite craftsmanship and pioneering use of fabrics revolutionized the female silhouette, setting the tone for modern fashion. Balenciaga is known for his sculptural forms that stood away from the body, framing the figure rather than restricting it.
Victoria & Albert Museum Conservation Lab, 2017.
I conserved the Balenciaga gown at the Chicago History Museum (CHM) before traveling to London to prepare it for exhibition. The gown was generally in good condition although it had been substantially altered for a fashion event prior to its CHM donation, distorting the overskirt and changing the original hemline and zip closure; there were also miscellaneous loss areas.
Balenciaga gown front (left) and rear (right), before conservation. Chicago History Museum 1985.561ab.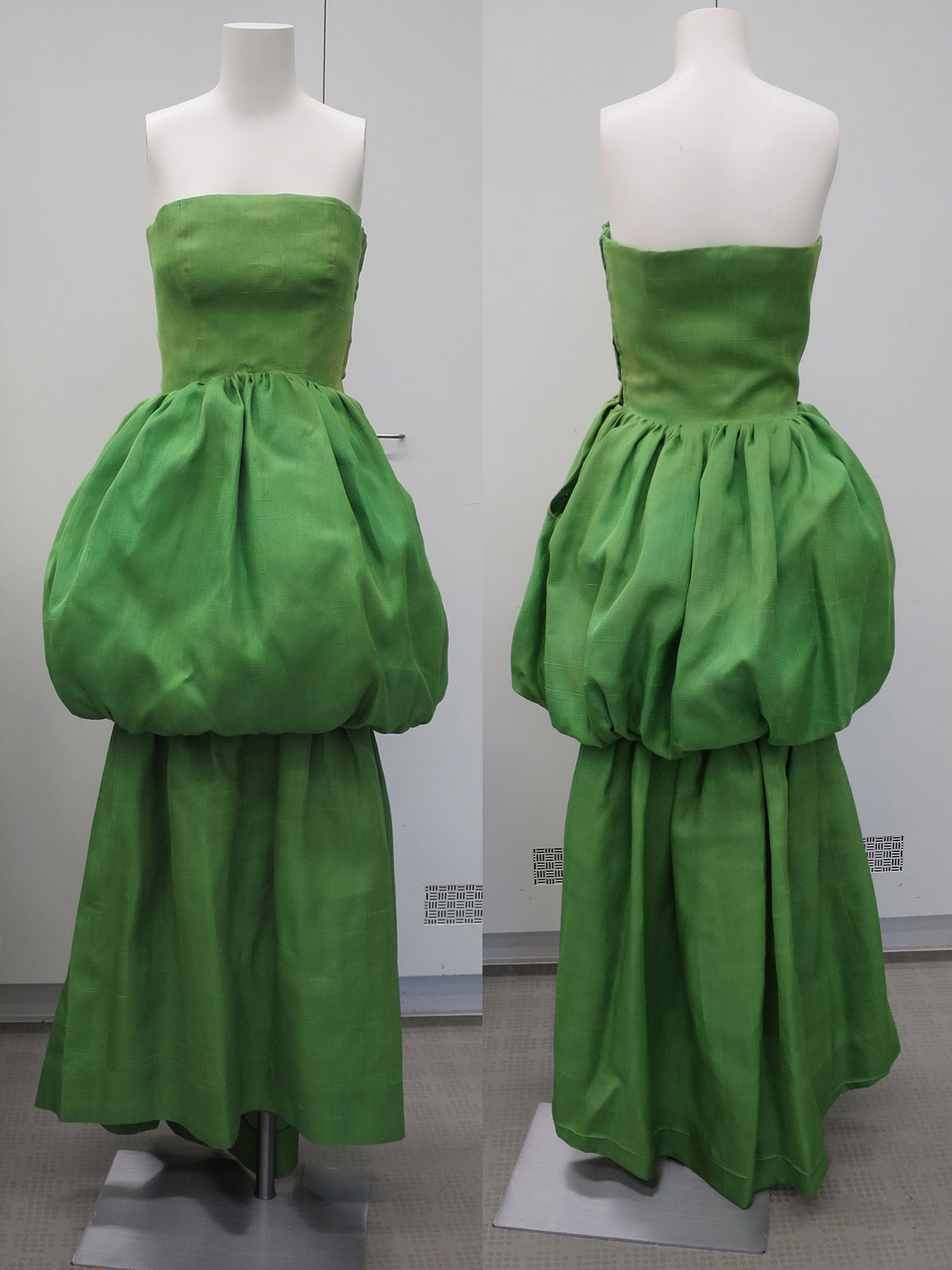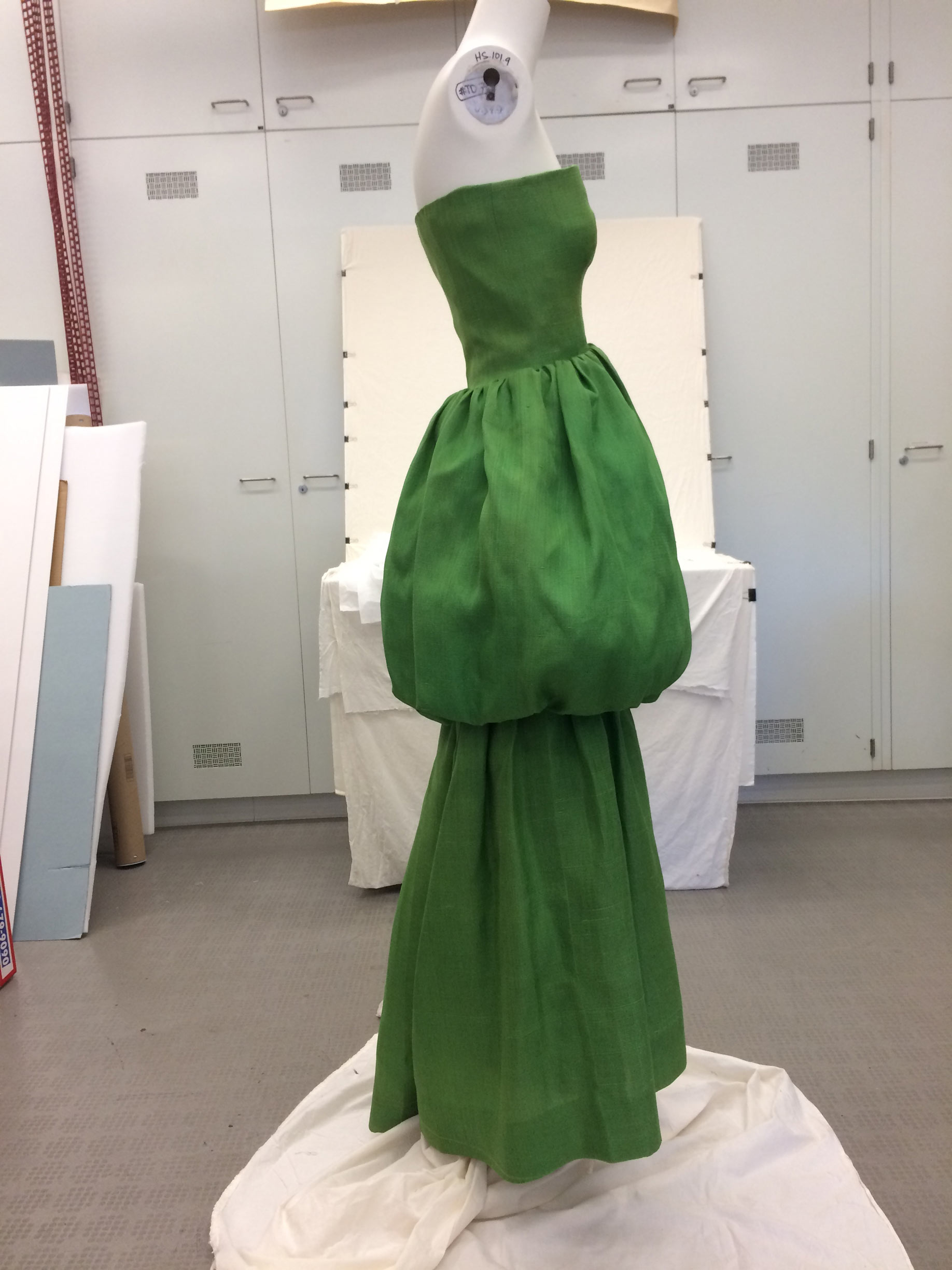 The Chicago History Museum requested that alterations be substantially retained to preserve a history of the gown's use. I could ease the lower hemline alteration crease, but reduction of the overskirt distortions was to be limited. It looked better after treatment, but not quite good enough for the V&A, where it would have pride of place at the exhibit entrance.
Balenciaga gown after conservation at the Chicago History Museum.
It was pure joy to travel with the Balenciaga gown to London, where I had completed my graduate conservation training at the University of London's Courtauld Institute. I have missed the opportunity to collaborate with a variety of textile specialists in the United States, where there are fewer conservators per museum. I picked up many helpful insider exhibit tips during my week at the V&A, particularly during requisite tea breaks.
Crated Balenciaga gown on arrival at V&A.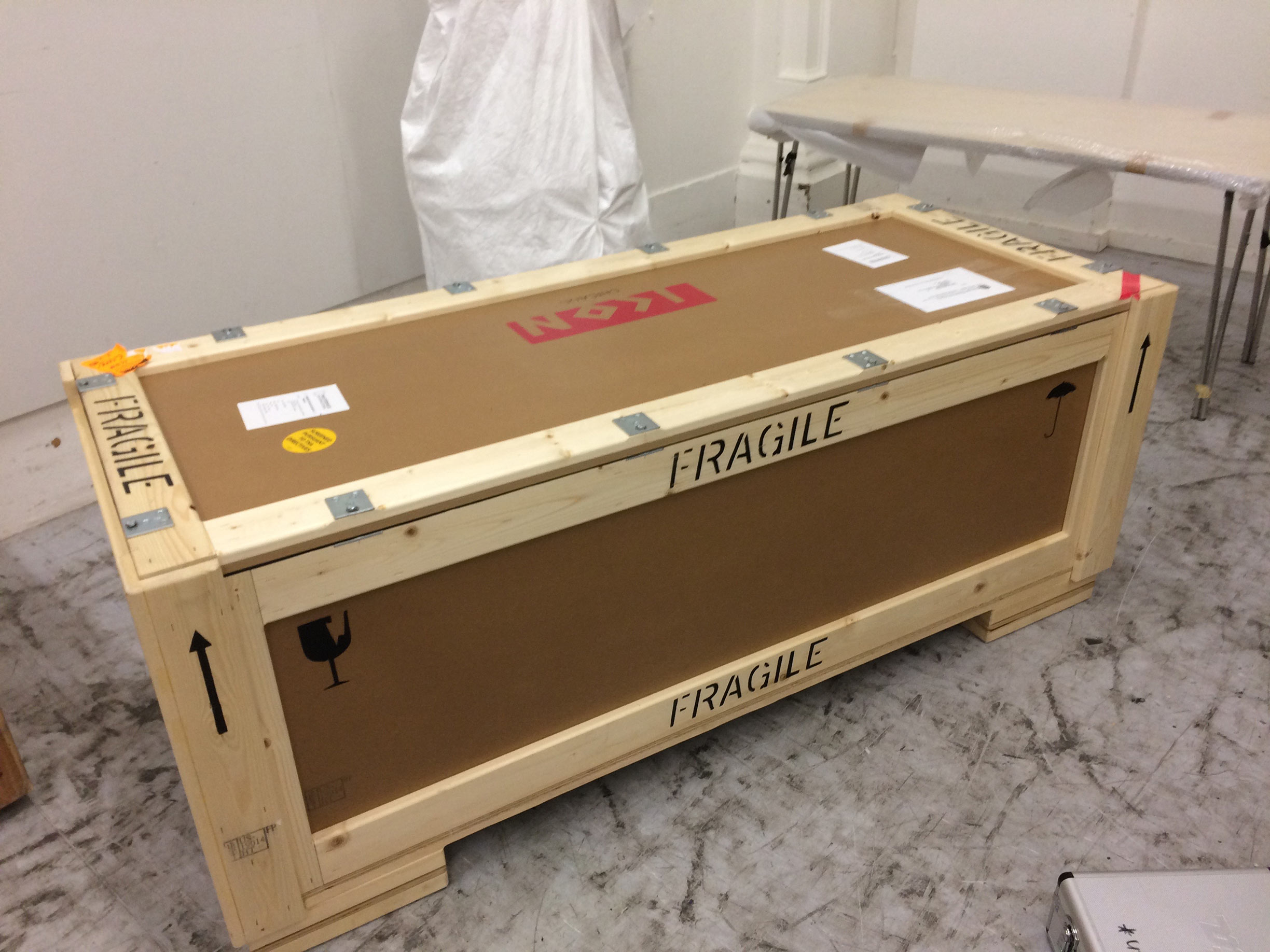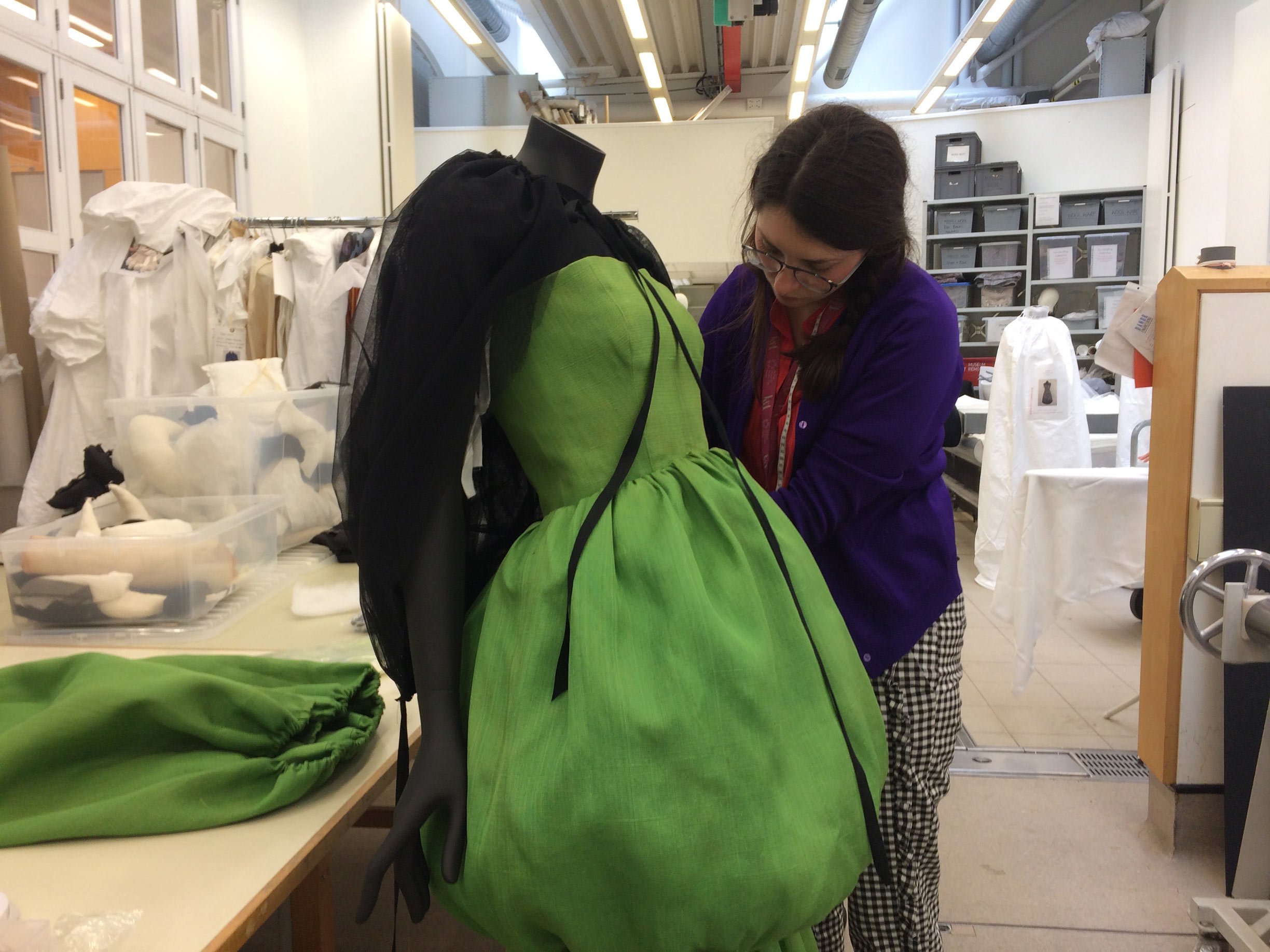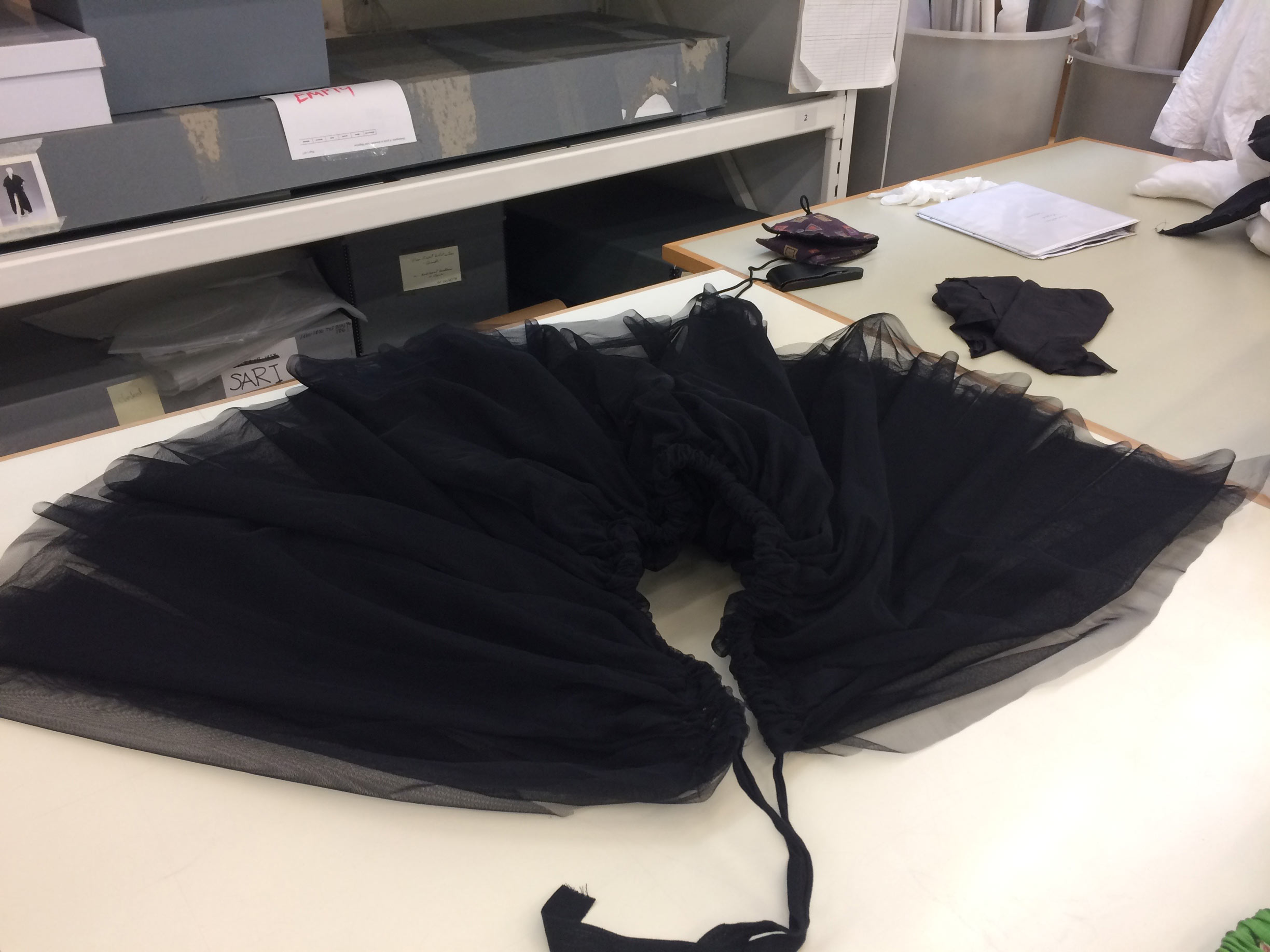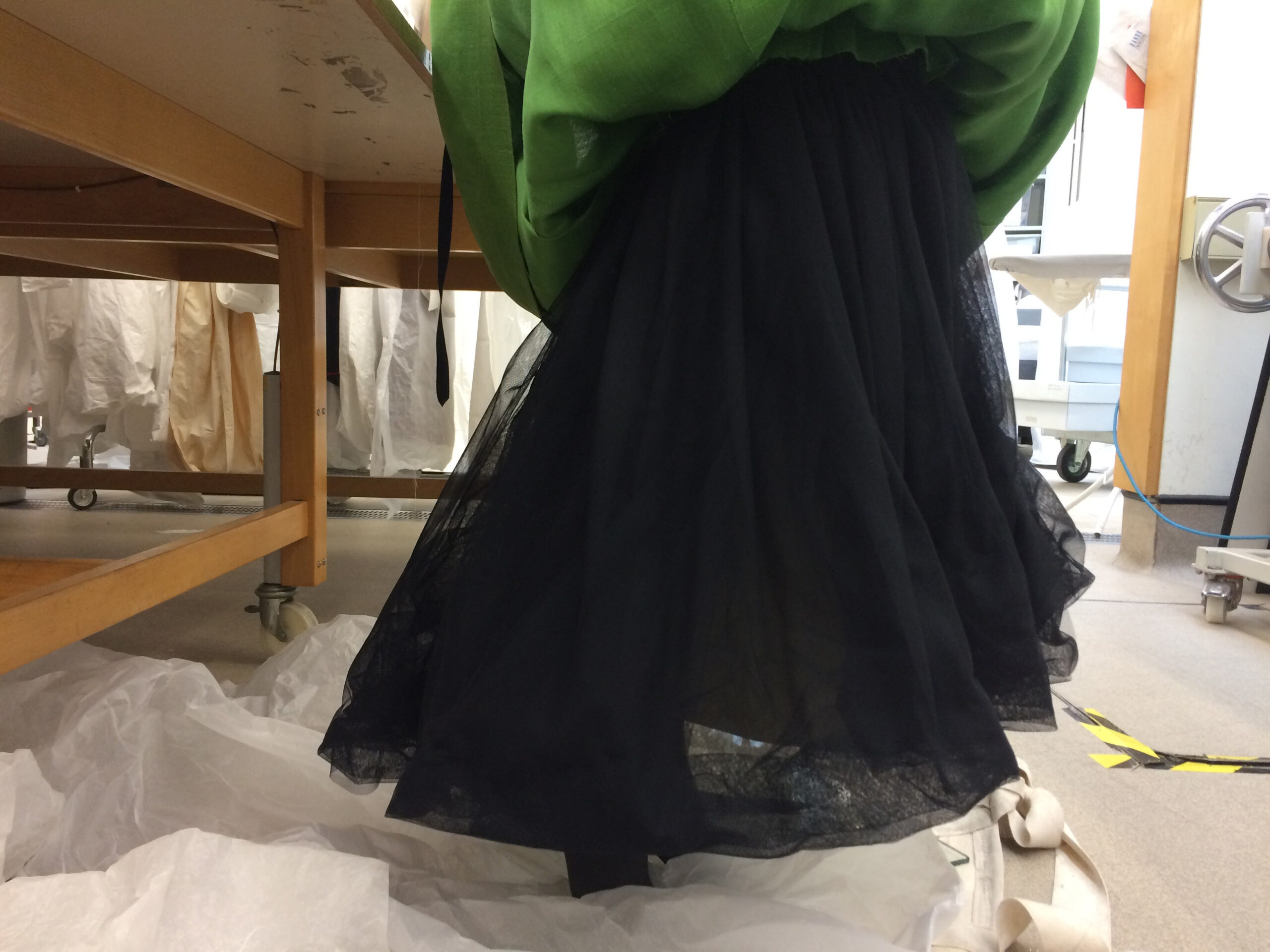 I worked closedly with the V&A's talented Lilia Prier Tisdall to build a series of voluminous tulle forms that would recreate the gown's original sculptural lines and obscure the disfiguring alterations. Balenciaga himself would have approved of Lilia's genius form-shifting supports.
Exhibit preparation of the Balenciaga gown, V&A Museum, 2017.